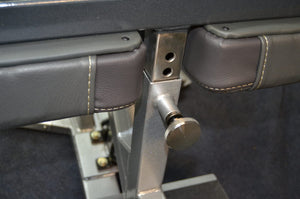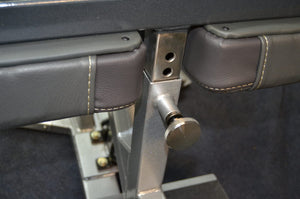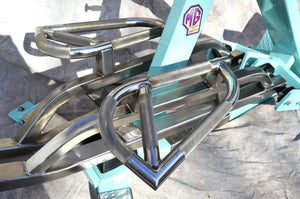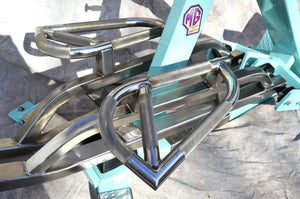 About Us
The TK STAR story, in many respects, is a direct reflection of growing up on the east coast and only dreaming of what goes on the west coast and yawing to know if this culture really exist. Did Dave Draper actually have that small waist and tapered back with solid muscle? The evolution in the bodybuilding industry, a tumultuous yet rewarding era of unprecedented social, cultural and technological change. An era that has seen a scientific and environmental renaissance, an awakening in the appreciation of handcrafted quality and unimaginable adoption of our sport.
In 1972 then setting up shop in 1977 with being connected to legendary Joe Gold, committed bodybuilders and lifters having the time spent eating with, training with and most of all observing everything only to go back to my shop to create the movements and most of all the angles these people were striving for as the chiseled their body and or build super strength with tools that someone somewhere had to make. Over the years the fundamental beliefs, values and singularity of purpose behind TK STAR were challenged but never abandoned. To this day, this purpose has kept Tom Kinney creating the unrivaled TK STAR equipment.
Custom Made Products
CUSTOM MADE
STAINLESS TEEL TRIM AND WEAR POINTS
7-9oz LEATHER with 207-277 HEAVY DUTY STITCHING
UP TO .10GA TUBE
SAND BLAST/POWDER COATED
ALL STEEL CAPS AND SMOOTH POLISH
CUSTOM COLOR COMBONATIONS FOR EACH CUSTOMER
PERFECT MIG WELDED BEADS
TIG WELDING FOR STRENGTH AND LOOK
Some of the pieces that are being worked on in the shop
SEATED CALF
BBZX2 BACK ROW
STANDING PREACHER
STANDING LEG CURL HAMSTRING KILLER 
*** NEW REVISED T-BAR OLD SCHOOL ROW
CONTACT FOR INFO (EMAIL IS BEST WE ARE WORKING IN THE SHOP ON PEOPLES EQUIPMENT AND WORK TO KEEP PROMISES.)
CUSTOM TAKES TIME, HIGH-END MATERIALS COST MORE, AND QUALITY WORKMANSHIP COST A LOT.